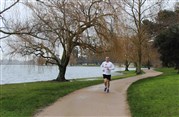 Janelle Solomon

Expires
Saturday, 13 June 2015
Mitrofanoff Support Australia Donation Page
Welcome to the Mitrofanoff Support Australia fundraising page!
Every dollar you donate is tax deductable and assists us to provide information and support to people coping with poor bladder and kidney health, and severe incontinence.
Mitrofanoff Support Australia (MSA) provides support and information to people living with chronic bladder dysfunction. The purpose of MSA is to develop educational resources for patients and clinicians, build a postive social network, and develop information resources for schools and rural health service providers. MSA works collaboratively with key government health organisations, hospitals, surgeons, nurses and medical supply companies to bring positive change and support for patients.
MSA is a Not-for-Profit registered Australian Charity and is run by a small team of dedicated volunteers committed to making real change for patients, and their families and carers in Australia.
People living with chronic bladder dysfunction often have serious underlying health problems including:
Rare congential birth conditions: spina bifida, bladder exstrophy, epispadias, neurogenic bladder
Paraplegia or spinal cord injury
Multiple Sclerosis
Cancer of bowel /bladder/ prostrate
Diabetes
Inflammatory bladder disease
Overactive/ Underactive bladders
Did you know?
Approximately 316,500 people in Australia experience severe incontinence.
The financial impact of incontinence in Australia in 2010 was an estimated $42.9 billion.
In 2010 the total productivity loss due to incontinence was $34.1 billion. This was a consquence of lower employment rates amongst those with incontinence (with the impact on employment greatest for those with severe incontinence).
21% of the Australian population are impacted by incontinence.
MSA was founded in 2013 by Greg Solomon and his wife Janelle. Janelle and Greg's daughter was born with the rare condition, Bladder Exstrophy, where her bladder was on the outside of her body at birth. After 9 years of declining kidney function and poor health, their daughter had the Mitrofanoff surgery in Australia in 2012. Visit www.mitrofanoffaustralia.org.au
Thank you for you generous donations!
· Like us on Facebook at www.facebook.com/MitrofanoffSupportAustralia
· Follow us on Twitter via @mitrofanoffaust and using the #united4u.rology

Mitrofanoff Support Australia Limited
The aim of Mitrofanoff Support Australia is to raise awareness about the Mitrofanoff procedure, provide clinical and emotional support, and information for patients living bladder and related renal health problems. 

The Mitrofanoff procedure provides real, life long relief from bladder dysfunction for those impacted by varying degrees of incontinence, retention, overactive and under active bladders. Adults and children effected by bladder dysfunction usually have a chronic underlying health condition including: congenital birth conditions such as Spina Bifida, Bladder Exstrophy, neurogenic bladder; paraplegia, spinal trauma; treatments for cancers of bladder, bowel and prostrate. 

The Mitrofanoff procedure offers the potential for a better quality of life and normalisation of daily activities. Over 90% of patients are able to return to work and restoration of professional and social relationships following the Mitrofanoff procedure.

The role of Mitrofanoff Support Australia is to help connect people in a positive, social and supportive environment, and provide informal advice from patients with real life experience who understand what life is like living with a Mitrofanoff.
FUNDOMETER
Target
$10,000
Raised So Far
$1,869
Biggest Supporters:
andrew loader: $159.00
X Christie Meadows Ashmore Family: $150.00